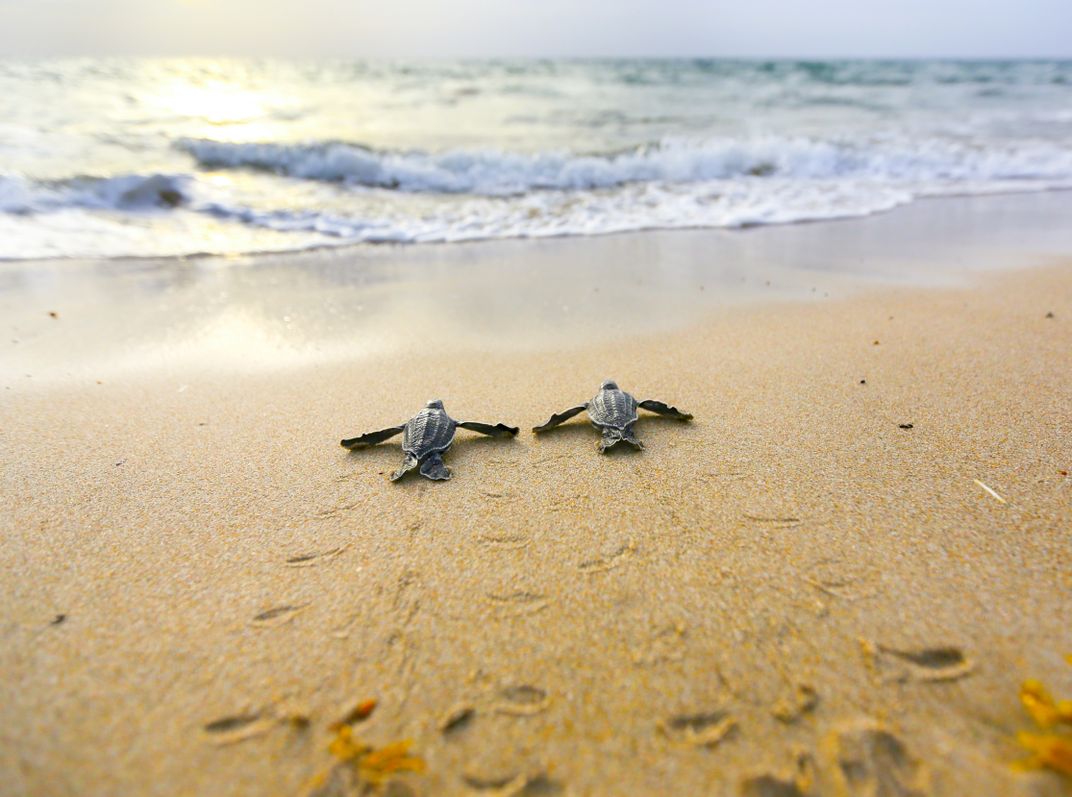 Leatherback pair
Sustainable travel is something we all should strive to consider and eventually adopt. From using less plastic on your travels to picking up just a little bit a trash along your way, there are so many ways we can help. Getting others involved doubles your impact and benefits our fragile world. As often as I can, I go out and explore the world's oceans with my cameras. I also strive to document the work of others protecting and conserving our environment, specifically in the world of sea turtle conservation. During nesting season, I go out with our amazing biologists, scientists and volunteers who help to protect and document sea turtle habitats in South Florida. These turtles face a huge battle of survival on their upcoming "travels" and every person I can impact with their picture is a win!
Researchers, biologists and many volunteers across the east and west coasts of Florida and all around the world perform beach monitoring during sea turtle nesting season early in the morning. They mark the nests once the turtle has laid them during the night, identifying the species by the tracks. Once the researchers, biologists and volunteers see that a nest has hatched, they mark the nest. Three days later, the nest is dug up to record a number of important data points, depending on the researcher or organization.
Every once in a while there are a hatchlings at the bottom of the nest that never make it to the surface to emerge. These hatchlings are released early in the morning at sunrise or before (preferably) during the digs. Many times the hatchlings are too weak to be released, or it is too light out, and so they are brought to a sea turtle rehabilitation center or released later on by the researcher during the night.
While I was documenting the work of South Florida researchers, a handful of hatchling leatherback sea turtles were given a second chance at life. The way these two ended up walking out alongside each other was an amazing moment that I was able to witness and share.
This photo is a finalist in the Sustainable Travel category of our 13th Annual Photo Contest. See all 70 finalists
here
.
Photo Detail
| | |
| --- | --- |
| Date Taken: | 07.2015 |
| Date Uploaded: | 11.2015 |
| Photo Location: | Palm Beach, Florida, United States of America |
| Camera: | Canon EOS 5D Mark III |
| Copyright: | © ben hicks |
Awards
Photo of the Day: 03.11.16
Finalist