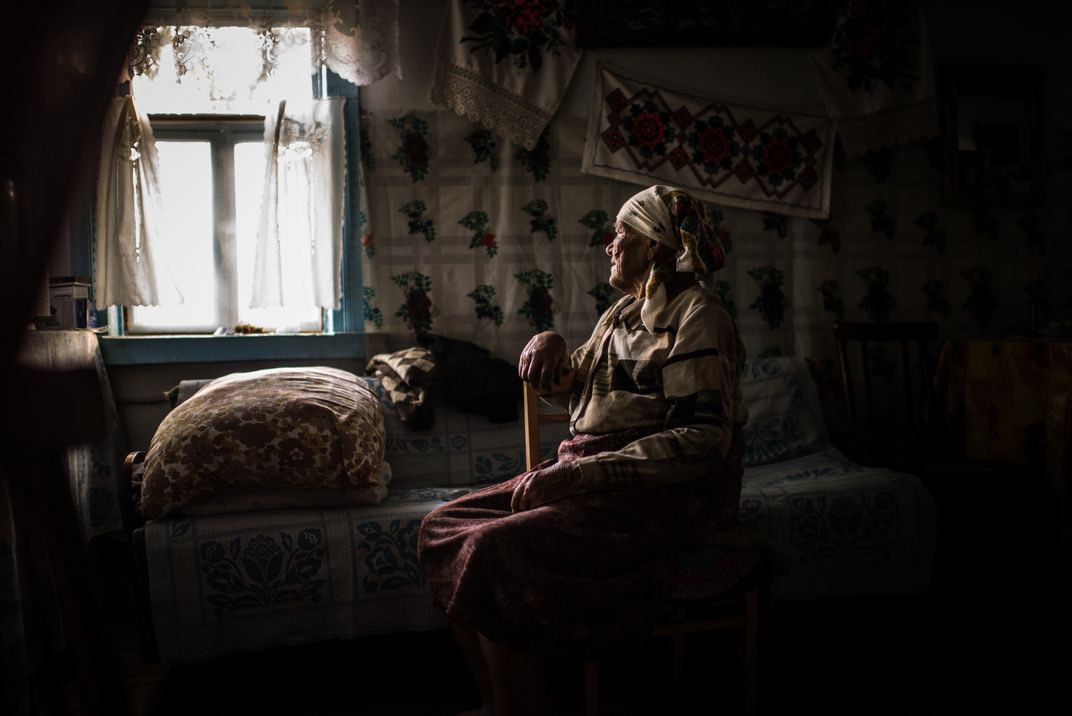 14th Annual Smithsonian Magazine Photo Contest
People
Maria
Maria lives in the village of Opachichi in the 30-km Exclusion Zone. There are hundreds of villages that were evacuated after the Chernobyl nuclear catastrophe. Some of the inhabitants refused to leave or simply couldn't adjust to the new circumstances and returned back to their homes. There are few of them left these days, mostly due to the old age.
Maria is one of the two people remaining in the village, which once counted hundreds of people. Her neighbor - another Maria - lives just few meters away, but due to a very old feud (which neither remembers) and the fact that my Maria is almost deaf, the two remaining inhabitants of the village don't speak to each other.
Maria's house is like a museum - embroidered towels, tens of neatly piled pillows on the top of the bed, squeaky clean surfaces and pictures of her relatives on the walls.
Photo Detail
| | |
| --- | --- |
| Date Taken: | 09.2015 |
| Date Uploaded: | 09.2016 |
| Photo Location: | Opachichi, Ukraine |
| Camera: | NIKON D610 |
| Copyright: | © Alina Rudya |
Awards
Photo of the Day: 04.05.17
Editor's Pick