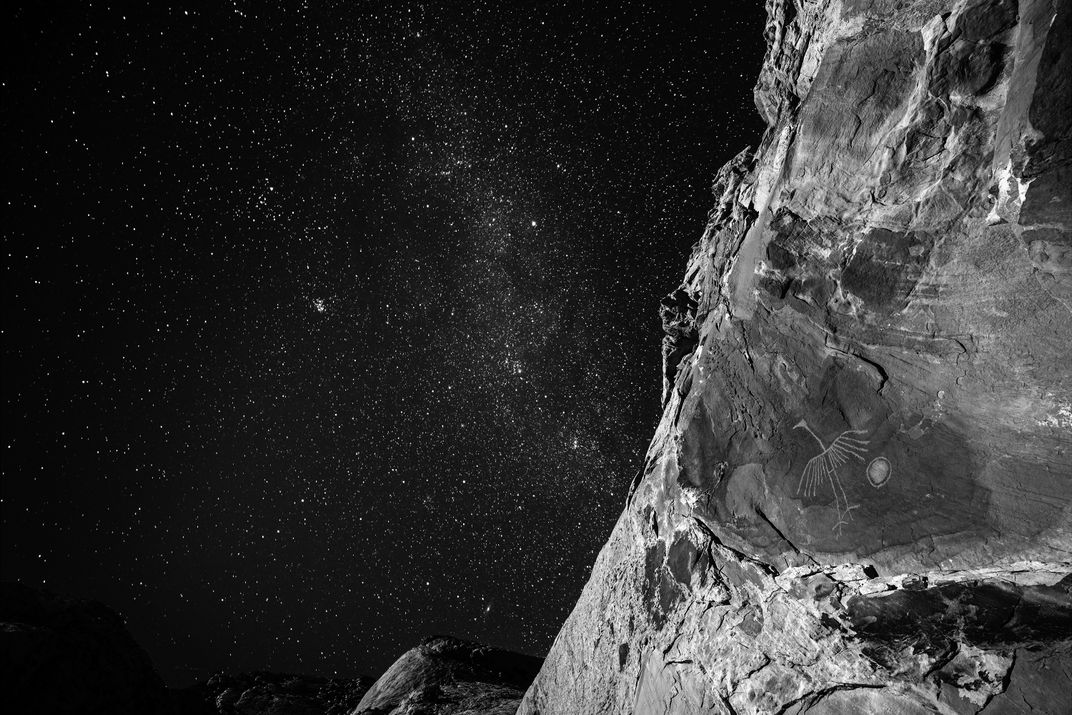 Soaring Crane
I believe sustainable travel is traveling through a natural experience. For me the most rewarding way is to explore ancient cultures in conjunction with ancient skies.
In what is now the Bears Ears National Monument, a friend and I spent hours of wandering until we came upon the Soaring Crane. We sat in the canyon until nightfall and photographed the art by the light of a thin moon. This area of the Utah desert is a land of dark skies and one of the least light polluted places in the continental United States. Its ancient walls and art exist far from urban boundaries. We visit to step out of the modern world and for a brief time remember how the planet was and how our species dwelled for millennia. The stars and planets above our heads comprise the same sky that guided the Crane's artists. These sites need to be appreciated in their original context under the same dark, starlit sky that inspired our religions, mythologies, mathematics and sciences.
For several years I have been documenting prehistoric ruins, ceremonial structures, petroglyphs and pictographs in the context of the night sky. I hope to eventually collect these images into a book.
This photo is a finalist in the Sustainable Travel category of our 14th Annual Photo Contest. See all 70 finalists
here
.
Photo Detail
| | |
| --- | --- |
| Date Taken: | 02.2015 |
| Date Uploaded: | 08.2016 |
| Photo Location: | Bears Ears National Monument, Utah, United States of America |
| Camera: | NIKON D600 |
| Copyright: | © Marc Toso |
Awards
Photo of the Day: 03.12.17
Editor's Pick
Finalist